Ingenia Holiday Parks and Okanui are celebrating with us this week after an incredible Australian Surfing Championships campaign in Port Macquarie over the last 17 days. 
The 132 strong NSW team returned home with 26 total Australian Titles with nine Shortboard, four Bodyboard, seven Longboard and Logger and six Para Surfing, and there were impressive results across the field. 
The team was stoked to be decked out and united with premium state kit provided by Okanui and had the opportunity to relax and enjoy time together at the Ingenia Holiday Parks in Port Macquarie. 
Exactly how good did it feel to be wearing the iconic Okanui kit? New Australian Champion, Juliana Scopel said it's more than a uniform.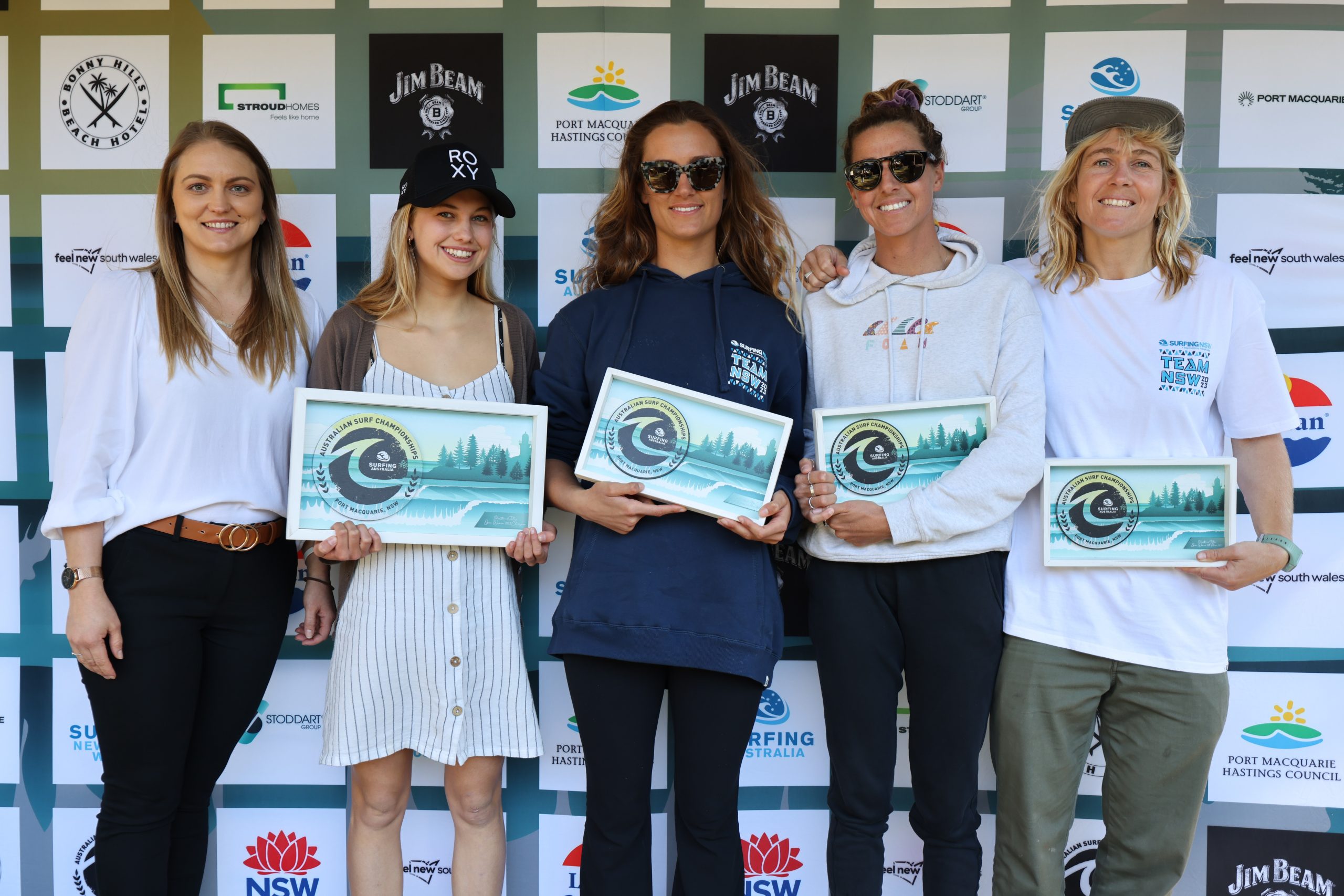 "I was thrilled to make the team and to receive my uniform. The 2023 Okanui artwork on the hoodie was awesome and to wear it as a winner representing women in Loggers and Longboarders for the state of NSW will always make me proud."
The Australian Championships is an annual pilgrimage. As surfers, being nomadic is part of who we are. Chasing waves, adventure, attending competitions, a good laugh and a place with good vibes and space, enough space to spend time with family and friends. 
Ingenia Holiday Parks provides the perfect place to stay for a short stopover, weekend getaway, or extended holiday and with 40 holiday parks and resorts positioned along the East Coast of Australia, it is the ideal and affordable accommodation solution for surfers in NSW. 
From Broulee to Byron, Merry Beach to Middle Rock you've got a place to feel right at home. Travel from comp-to-comp, stick to your budget with no compromise on safety or comfort.
After a long and tough day of competition on the beach at the Australian Surf Championships, the athletes and entire Team NSW contingent were able to retreat to Ingenia Holiday Parks – Bonny Hills to recoup and celebrate. 
For Belinda Koorey of Manly Beach, the celebrations radiated throughout the crowd as she took out the O50 Women's shortboard final and placed runner up in the O35 Women's shortboard final.
Belinda shared the surfing lifestyle is very important to her. 
"Surfing brings peace and happiness," she said.
"I've made so many friends from different parts of Australia which would never happen without these events.
Surfers come from so many backgrounds and would probably not be friends had we not shared the love of the surf. Surfing NSW and Surfing Australia are always putting on great events and the sense of friendship and community is wonderful."
The good news for you is, as a Surfing NSW member you can save even more with a special discount offer. 
We know first-hand that Ingenia creates the best atmosphere for our athletes during competition time to connect with their fellow teammates and in turn-take out titles!
NSW athlete Jack Jackson not only stayed at Ingenia Holiday Parks, but also managed to take home an Australian Title win in the Para Surfing – Visually Impaired division.
"I'd definitely stay with Ingenia again," said Jack.
"The best part about our stay with Ingenia was probably the location. With a five-minute walk to the beach, we could see the comp site through the bush, and the surf through the trees from the balcony."
For your SNSW DISCOUNT OFFER with Ingenia, please see attached here.
We thank them for their continued support for our #TeamNSW athletes whilst traveling and competing this year.