Her wave is back and we can't wait to celebrate YOU!
W
hether you slay the waves 24/7 or have always dreamt of jumping on a surfboard, Her Wave is with you for every wave of your surfing journey. Think of us as your confidant, ultimate supporter and educational sounding board.
Our passion is to build a more inclusive and joyful female surf culture.
Our vision is to increase surf participation to so many more girls and women across NSW.
Our aspiration is to build an incredible community across our coastline and provide you with the tools to feel confident and create the lifestyle you want to live.
HOW?
We are hitting the road in February and March this year with four epic events confirmed. 
It's time to block out your calendar and gather your besties, work wives and family because Her Wave is coming to a town near you and you won't want to miss out.
Join The Her Wave Community
Subscribe to receive Her Wave news.
Gain access to surf news, updates, exclusive experience, events and program entry, discounts and more.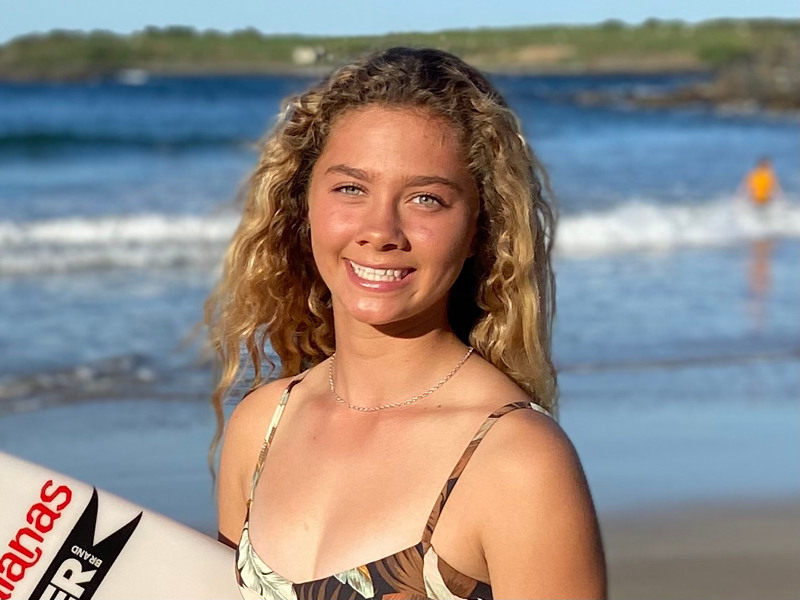 Brands have the opportunity to partner with Her Wave and assist Surfing NSW in inspiring and encouraging women in our community. These opportunities include programs, events, and experiences that nurture female participation in the sport of surfing. Managed by the surfing NSW partnership team, there are multiple packages available to partner with Her Wave to meet your brand's objectives. We'd love to connect with you and discuss these opportunities further, please reach out via the contact below:
Her Wave Wins State Award
Surfing NSW's Her Wave platform has been awarded the 2022 NSW Her Sport Her Way Outstanding Organisation Award on Friday 11 March.
Trailblazers and champions of women's sport in NSW were recognised for breaking down barriers for women's sport.
Awards were presented across five categories, including Champion, Trailblazer, Young Achiever, Outstanding Organisation and Local Champion. 
 Minister for Tourism and Sport Stuart Ayres said, "women's sport in NSW continues to grow but there is still considerable work to be done… I congratulate Her Sport Her Way Award winners who are all breaking down barriers for women's sport in NSW." 
Her Wave Program Manager Claire Ellem was proud to accept the award in front of the room of inspirational women. 
"When we started working on the Her Wave initiative and platform we had the vision to increase participation and bring the joy of surfing to so many more women across NSW," said Ellem.
"We've done so much and have a lot of exciting events coming up that are involving more woment and girls than ever so we're really stoked to receive this award amongst an incredible field," she said.