About
Mental Health 360
Surfing Mental Health 360 is a surf community-driven program connecting boardrider clubs, surf schools and high schools in communities affected by drought, bushfires and Covid-19.
As part of the program, Surfing NSW has teamed up five Surfing Mental Health organisations;
We will work together through the sport of surfing with a holistic view to create awareness, provide ongoing referrals and support pathways.
Surfing Mental Health 360 is funded by The NSW Mental Health Sports Fund, CommBank South Coast Bushfire Relief Grant, The St Vincent de Paul Society Drought Community Support Initiative  and Randwick City club grants.
Ride The Wave Program
Surfing Mental Health 360, will connect over 35 board rider clubs to a Surfing NSW surf-inspired Mental Health Organisation, the Good Human Factory.
The aim is that together, they will use surfing to help young athletes gain the skills and knowledge that underpin good mental health, resilience and well-being. As part of the program, athletes will attend a workshop where junior influential club members will be selected to design and roll out eight practical and inspirational interactive Ride the Wave workshops to their communities.
Each workshop is followed by a surfing experience session with 27-year-old NSW pro surfer Cooper Chapman.
360 in the 2035
Surfing Mental Health 360" project will partner with local Mental Health organisation "The Rise Foundation" to bring a surf inspired youth mental health awareness program "360 in 2035" to the east. 
The day will be filled with activities and key-note speakers within the local surfing community who will discuss health and wellness education amongst youth.
360 in 2035 will be held in the Randwick Council. 
#LetsTalk Mental Health Workshops
Surfing Mental Health 360 will provide #LetsTalk mental health workshops to ten clubs in bushfire affected areas;  rebuilding mental wellbeing and providing long term resilience strategies for club members, and the wider surfing community. These four-hour workshops will engage the surf community in positive conversations around mental health and wellbeing.
Man Anchor are leaders in delivering high-impact mental health programs for a range of audiences, and linked to our Clubs, this is a very powerful authentic way for young people to be educated. Their carefully researched programs are unique, alongside trained facilitators who deliver vital educational information in a safe and engaging way and in this case includes surfing.
Eligible locations for this program is the Randwick City Council and regional NSW.  
Surfing Mental Health Partners
Below is a lots of mental health providers Surfing NSW will be working with to deliver this program.
The Rise Foundation
The Rise Foundation are Mental Health First Aid and Mental Health Response trainers who use evidence based technical expertise and personal insights through lived experience to up skill businesses, communities and individuals in suicide prevention and mental health wellbeing.
​Founder of Rise, Ben Higgs has a passionate interest in supporting the youth from arising mental health issues within the surfing community. Ben and the team are working closely with Surfing NSW to provide support to the local Randwick community through the Randwick City Club Grants. 2036 in 360 will be the first offical community event targeted at the youth of Randwick/ Malabar/ La Perouse and Maroubra. The day will showcase motivational speaker and fun activities for the kids. More here
Man Anchor
Man Anchor are offering FREE Mental health first aid training to our boardrider clubs and surf schools and surfers in the far north coast and south coast.
The course is a combination of modules completed online in your own time over 3 weeks followed by 2x 2/1/2 hour zoom discussion with the Man Anchor team.
The Standard Mental Health First Aid course will teach you how to provide initial support to other adults who may be experiencing a mental health problem or mental health crisis until appropriate professional help is received or the crisis resolves, using a practical, evidence-based Action Plan.
Waves of Wellness
Waves of Wellness (WOW) Foundation is a mental health surf therapy charity, committed to changing lives by delivering for-purpose, innovative support programs for people experiencing mental health challenges. 
Over the past month, 20 plus individuals from the far north coast  have been offered to complete a FREE WOW Surfing Experience. The Waves Of Wellness Surfing Experience is an eight-week evidence-based learn-to-surf program for people experiencing mental health issues. It facilitates functional recovery while promoting social inclusion, engagement through surfing.
The upcoming program in Kingscliff & Ballina includes ongoing mental health check-ins and invitations to engage in Surf therapy experiences via the local surf school or join a Boardrider Clubs (for surfers) and continue surf lessons (for new surfers).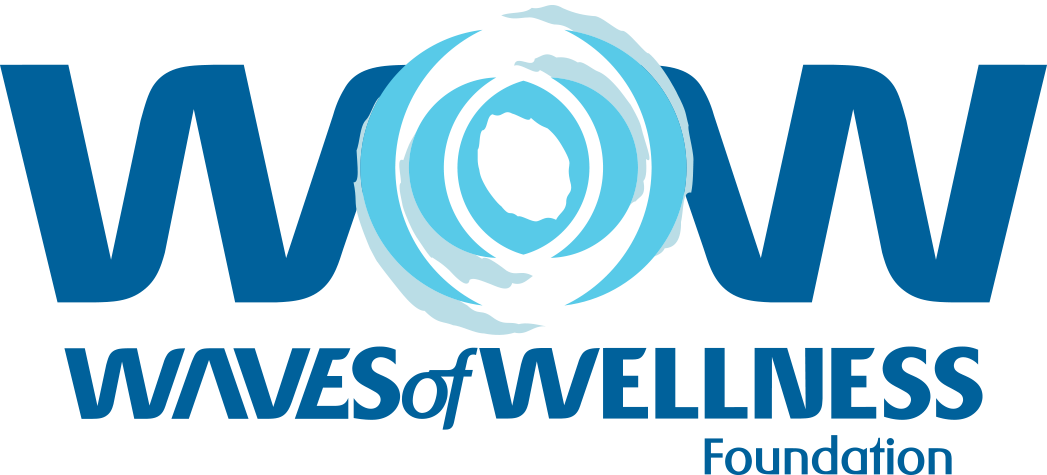 Good Human Factory
In late 2018 professional surfer Cooper Chapman realised something needed to change.
An undisputed issue. Australia saw over 2000 suicides in 2019 alone, currently this is the leading cause of death for Australians between the ages 15 and 44. 2019 was a year where we have become more connected online yet disconnected in reality. This is the same year that has seen 3.5 billion people active on social media… a figure that is both impressive and alarming.
Our organisation is all about what it means to be a 'Good Human'. A simple concept that can take a lifetime to master, if ever at all. We look to inspire a positive and balanced life focusing on Gratitude, Mindfulness, Values, Kindness and Empathy.
Batyr
Surfing NSW has partnered with Batyr to provide a number of leading educational programs at three high schools in the far north coast, designed to smash the stigma around mental health and empower young people to reach out for support.
The Surfing Mental Health 360 program is providing 800+ students will with free batyr@school programs along with free surfing lessons after each program, aimed to remove the stigma around mental health.
The Batyr Team are leaders in delivering high-impact mental health programs for a range of audiences and linked to our clubs and surf schools this is a very powerful authentic way for youth to be educated. With tailored options for students, parents, and teachers. The Surfing Metal Health 360 Program will engage the year nine cohort in positive conversations around mental health and wellbeing.