Get Her Onboard Mission
Get Her Onboard encourages women and girls to learn to surf or join their local Boardrider Club via programs, events and initiatives in collaboration with our network.
Her Wave: Get Her Onboard Grants Program
The Get Her Onboard Grants Program (Grants Program) is an initiative developed by Surfing NSW supported by ROXY, NSW Government and SDS.
This Grants program aims to inspire and support our Boardrider Club and Surf School network to identify new ways to reduce the physical and perceptual barriers females face when joining a Club or signing up to a learn to surf lesson.
The Grants Program has selected 20 projects that allows 10 affiliated Clubs and 10 Surf schools to TELL US HOW their community would nurture and grow female participation, where funding has been allocated to our network to help us, as a collective to strengthen female engagement across the NSW coastline.
Programs and events are open for registration.
Secure your spot in a program BELOW. Spaces are limited.
2022 Her Wave Progams
Get Involved in a Program Near You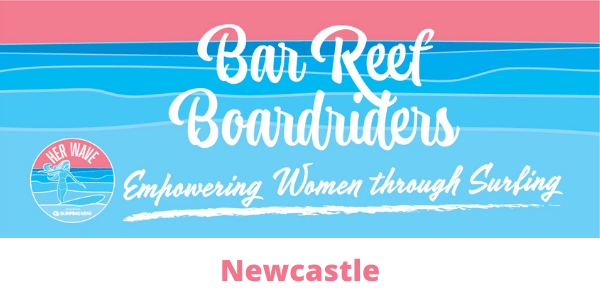 Information for Successful Grant Recipients